DanCassab x Leta Sobierajski: We Are What We Think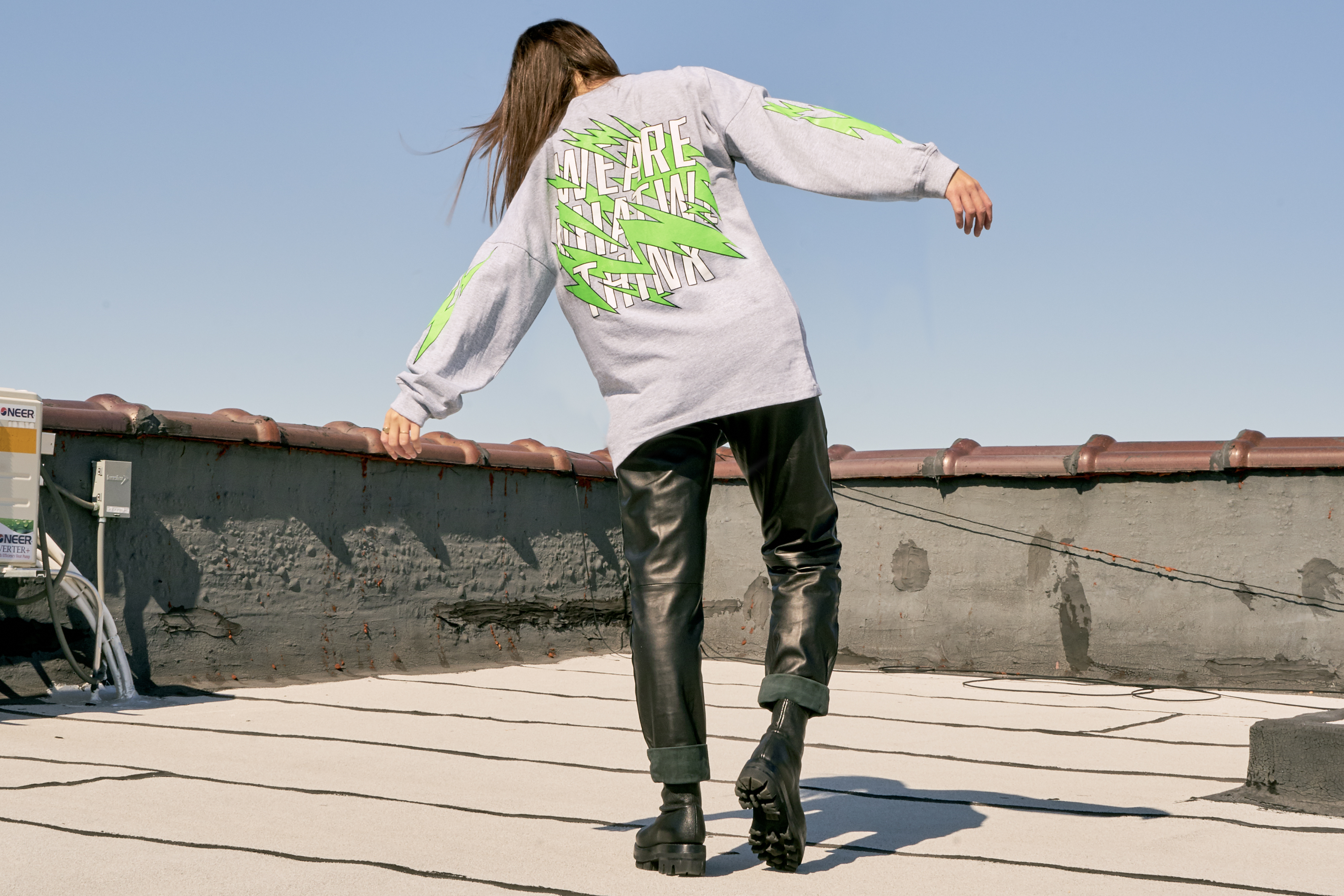 In collaboration with Mexico City-based label DanCassab, we launched a limited-edition shirt design together benefitting Project Paz's COVID at the border initiative. Project Paz is a NYC non-profit helping Latino and Mexican communities.

On the front, the shirt reads "Love Thy Neighbor," a statement that holds true to both of us as continental neighbors. On the back, "We Are What We Think" is emblazoned matter of factly in neon green and white ink. This shirt feels like a true statement to so much that is happening in 2020. We must protect and love one another and fight for a future for our world. We shouldn't be putting up walls or building barriers between ourselves and our neighbors and this shirt speaks to that. This shirt is a reminder that we should strive to be compassionate about our neighbors during these uncertain times.

The collaboration was sold exclusively on dancassab.com, with 50% of proceeds going to support communities in need on both sides of the U.S. and Mexico border.