"Scrounging" for A24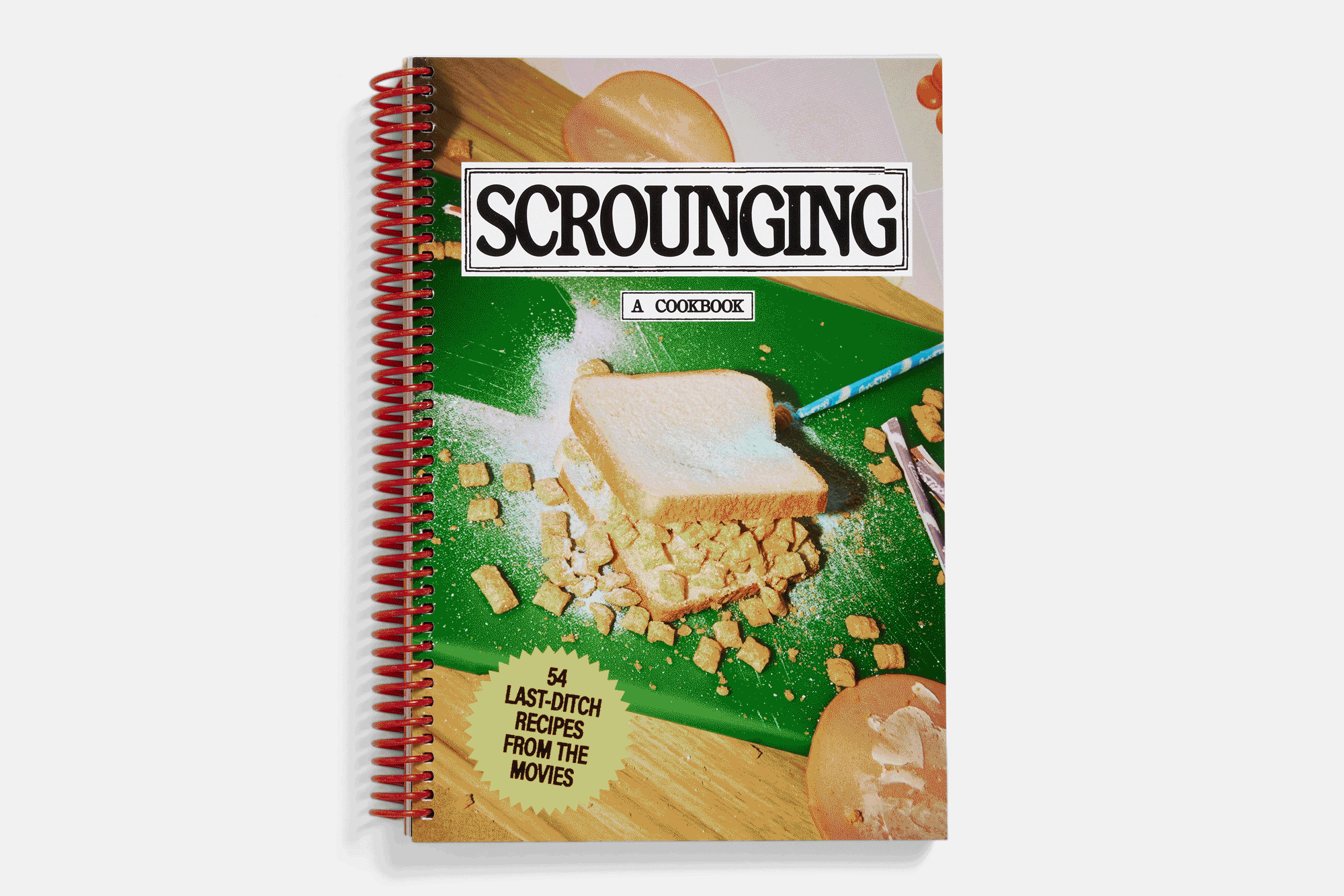 Client
A24
Year
2023
Scope
Art Direction & Photography
A24 Team
Perrin Drumm, Kyra Goldstein
Photography
Wade and Leta
Book Design
Bryan Cipolla
Production
Justine Newman
Food Styling
Sue Li
Prop Styling
Linnea Crabtree
Assistant
Josh Burgess
Who's Hungry?!
In late 2022, we were approached by our long time friend
Perrin Drumm
, who is also the head of publishing at A24 and behind some of our favorite recent bookshelf staples. The idea? A book based off of late-night, last-ditch recipes and ingenious back-of-the-pantry meals straight from the movies.
Wade and I began to dream up the scenes and scenarios in which these foods would be consumed, thinking about how we could stylize them with minimal, inexpensive propping, prioritizing function over form. The same was to be said about the photography: our work tends to be overstaged and overstylized, and it was quite a mental challenge to completely deviate from this aesthetic. Our technique for shooting these photos was to point the camera (often without looking through the viewfinder, for that "unstaged angle" effect) and click the shutter! The overall idea was to embrace the calamity in the nature of scrounging and reflect it in our manner of photography; in the same way that a tomato and peanut butter sandwich might appear off-putting, we wanted to achieve the same idea of making something theoretically wrong but is working just enough to call it right. Most of our behind the scenes imagery was captured with a Yashica T4.
Scrounging
includes an introduction by Matty Matheson and scrappy concoctions from 54 films, including
The Breakfast Club
's Pixy Stix sandwich,
The Apartment
's tennis racket spaghetti,
The Martian
's baked potato with Vicodin,
Home Alone
's 12-scoop ice cream sundae,
Kramer vs. Kramer
's divorced dad french toast, and many more.