Brizo Invari Collection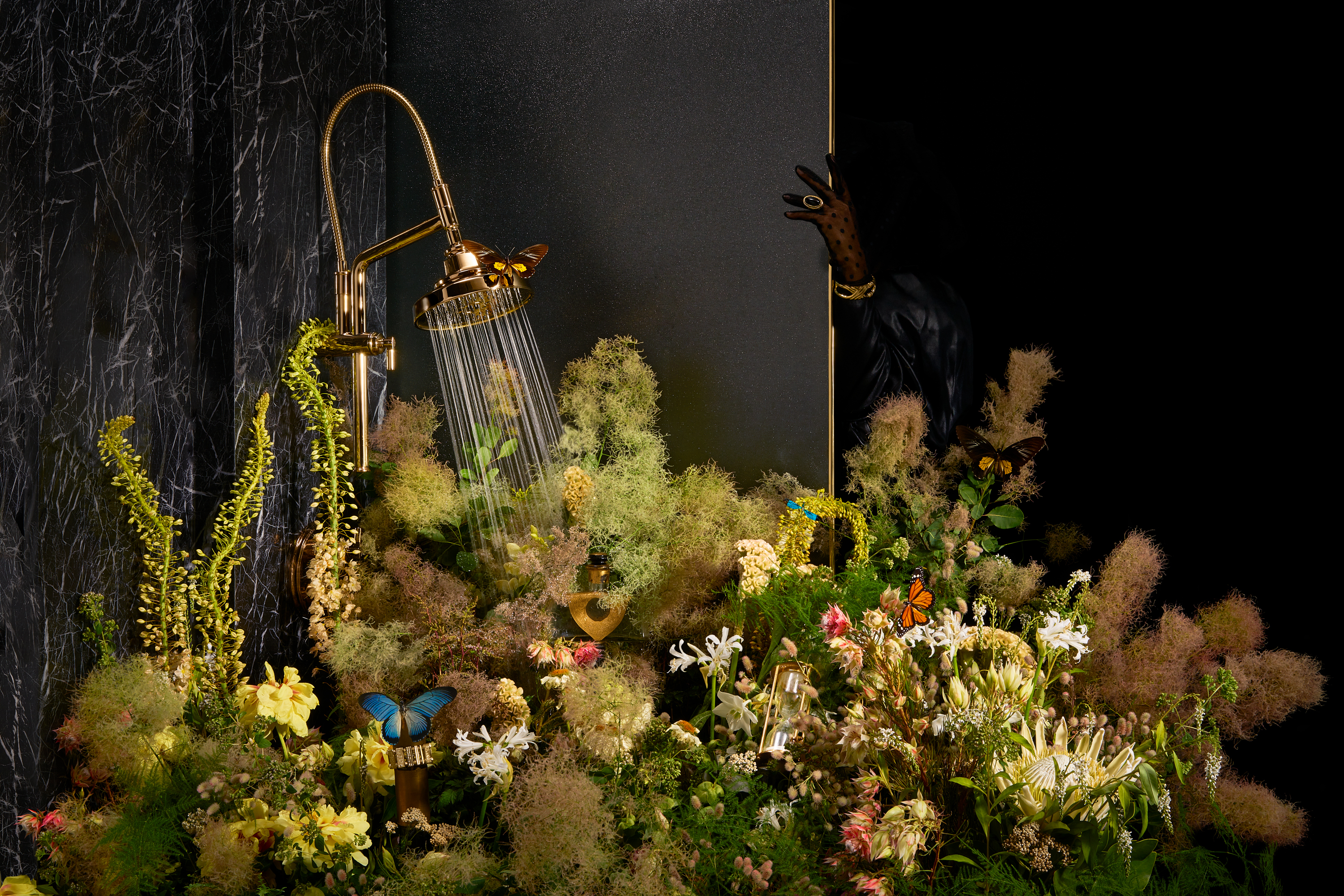 Client
Brizo
Agency
Young and Laramore
Category
Art Direction
,
Photography
Year
2019
Art Direction
Wade and Leta
Photography
Wade and Leta
Executive Producer
Dan Cingari
Producer
Josh Sondock
Photo Assistant
Julius Frazer
Photo Assistant
Brandon Jones
Floral Design
Eriko Nagata
Production Designer
Maggie Ruder
Leadman
Mike Swastek
Assistant Props
Michael Staffieri
Assistant Props
Kate Espada
Truck PA
Rachel Marquez
Truck PA
Olu Finerson
For Brizo's Invari collection, we took on the task of utilizing juxtaposition as a theme, combining Victorian elegance and Machine Age pragmatism. The settings we built for each vignette challenged our idea of where each photograph actually took place, questioning feasibility while demonstrating absolute functionality. Our material focus complimented Brizo's carefully crafted hardware, emulating themes of majesty vs. machinery and decorum vs. defiance. What is clean and refined pairs with pattern and irregularity.
We shot three separate vignettes for Brizo mixing photography with subtle video to create ornate floral sets with subtle made-you-look details. We envisioned a world that existed neither indoors nor out, covered in a delicate overgrowth of wildflowers and mossy greens.
The scenes we created balance the line between practicality and unbelievability. They question feasibility yet demonstrate absolute functionality. Our images were meant to be made not only as static images but as deceiving magical moments caught in a loop of time.
Services
Art Direction
,
Photography