Complements Project: The Book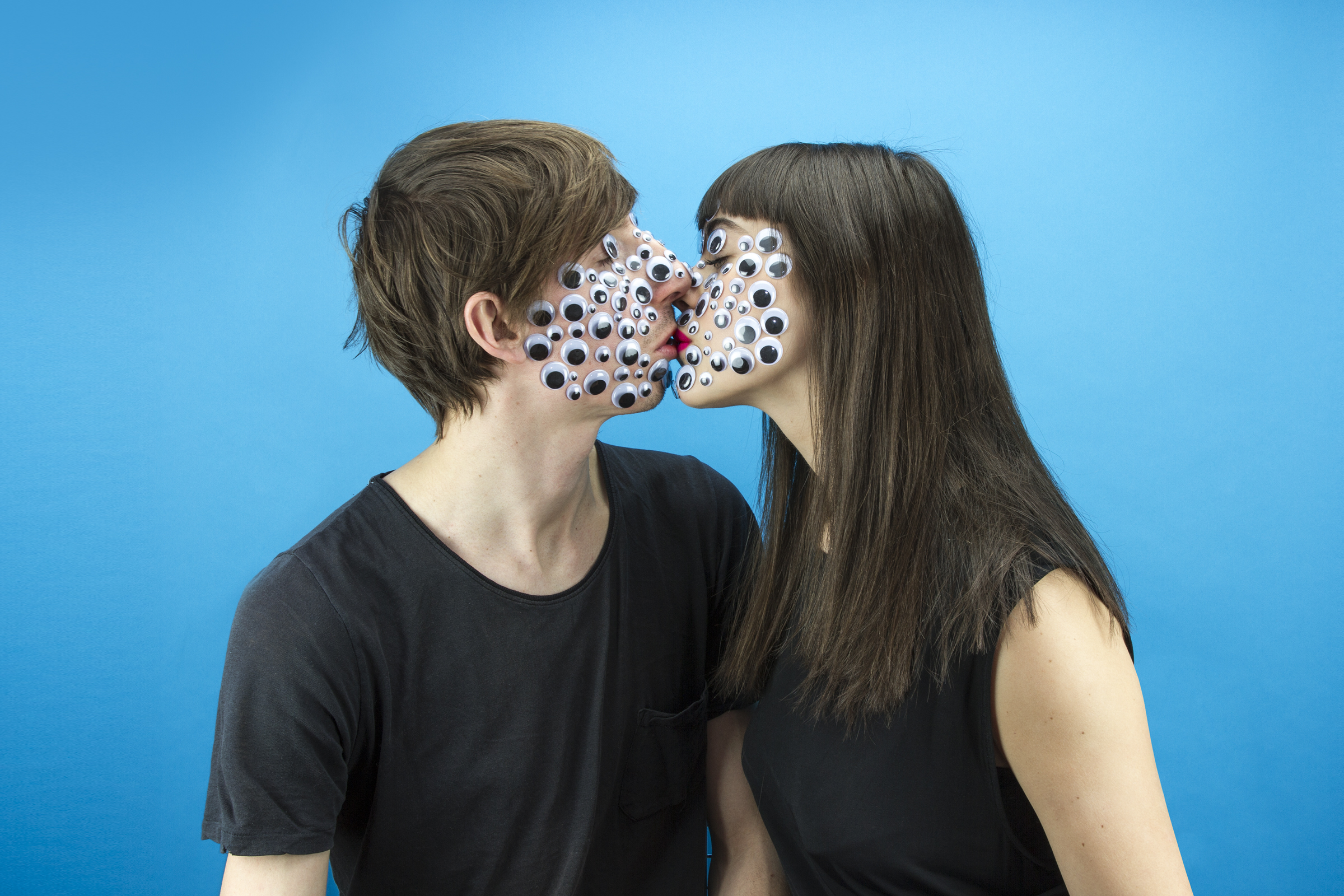 Client
Personal
Category
Book Design

Year
2015
Graphic Design and Art Direction
Wade Jeffree and Leta Sobierajski
Photography
Wade Jeffree and Leta Sobierajski
Modeling
Wade Jeffree and Leta Sobierajski
Publisher and Printer
GF Smith
Born from our desire to collaborate, Complements is a project by my partner
Wade Jeffree
and myself, and it explores our complementary relationship through portrait photography. It is a collaboration which combines our strengths in design without compensating our apt sense of humor, and explores our relationship as well as the universal strangeness of love. Poking fun at the glut of cheesy couple photos honored by "listicles", the resulting portraits are indeed surreal, and occasionally quite suggestive.
We collaborated with
GF Smith
to create a beautiful book that could document our series in glossy, vibrant archive-quality photographic prints with a hand-embossed spine and back cover. The cover was coated in googly eyes to mimic one of our first Complements portraits, and the lay-flat binding allows each image to be admired without hassle of holding down the pages. Each page is an 820gsm pageweight and feels very satisfying to touch. The book was entirely hand-crafted in Hull, England, using the finest materials combined with the latest technology.
Visit the Complements Project Here.
Services
Graphic Design
,
Book Design