DanCassab x Leta Product Collaboration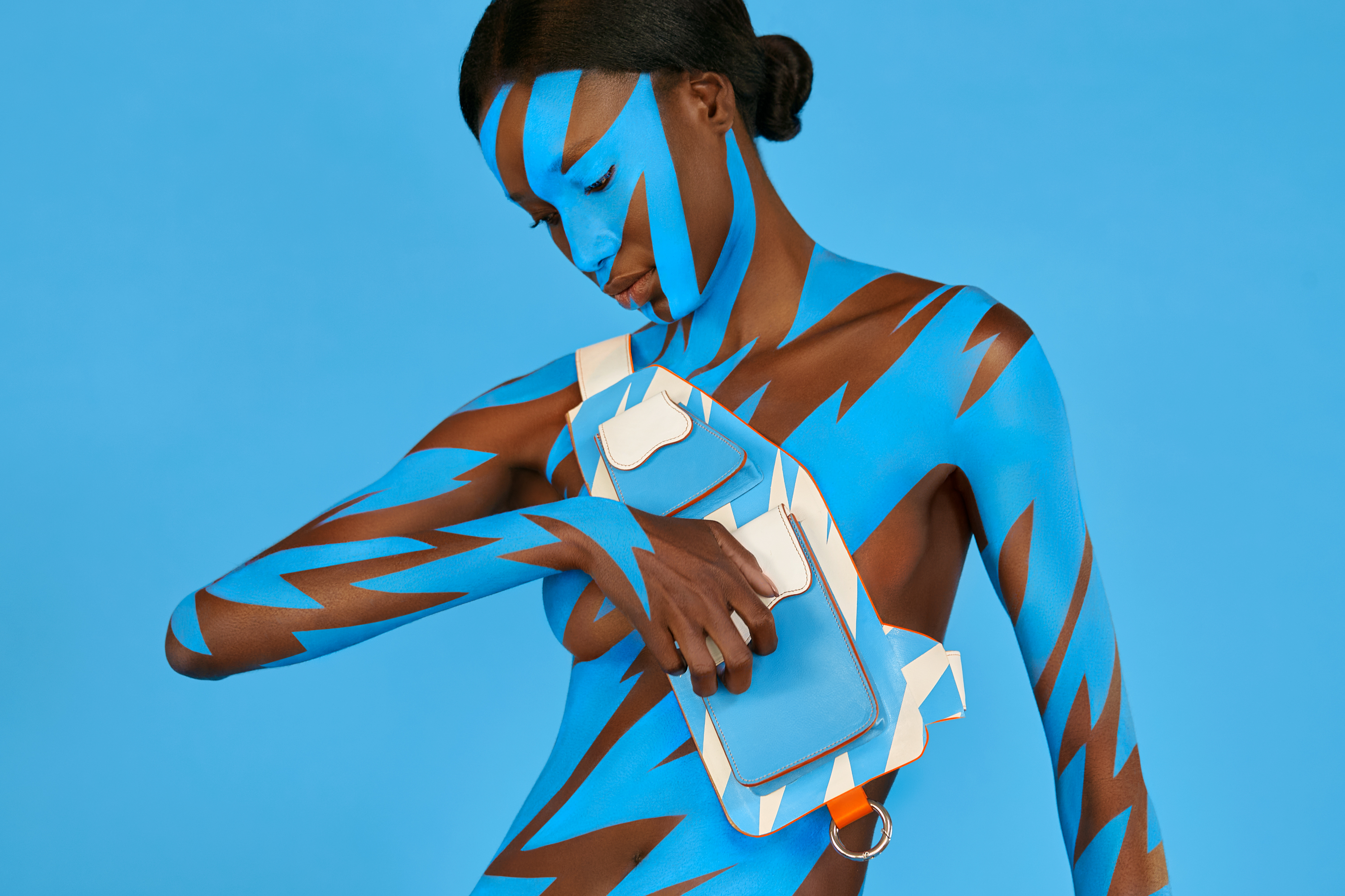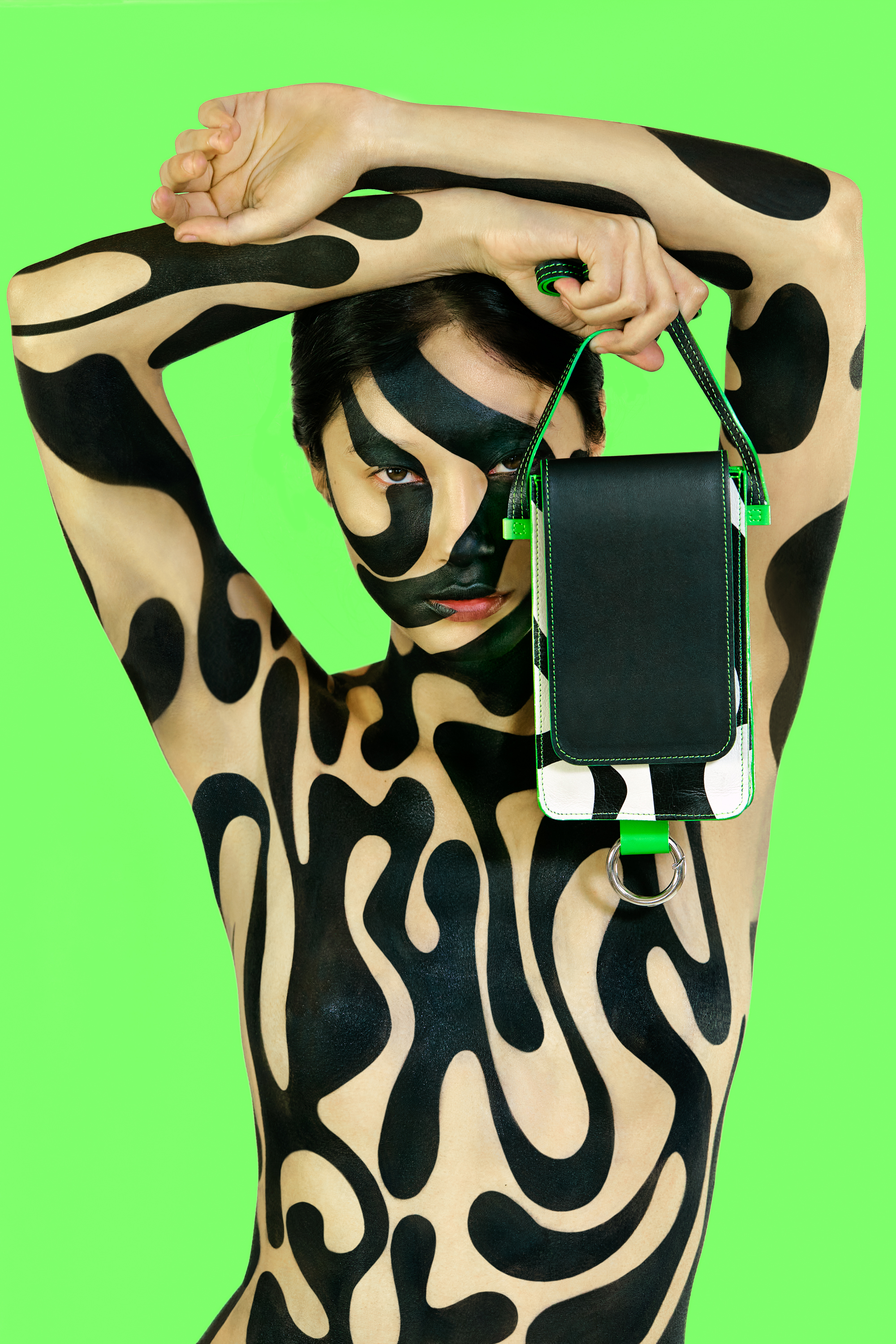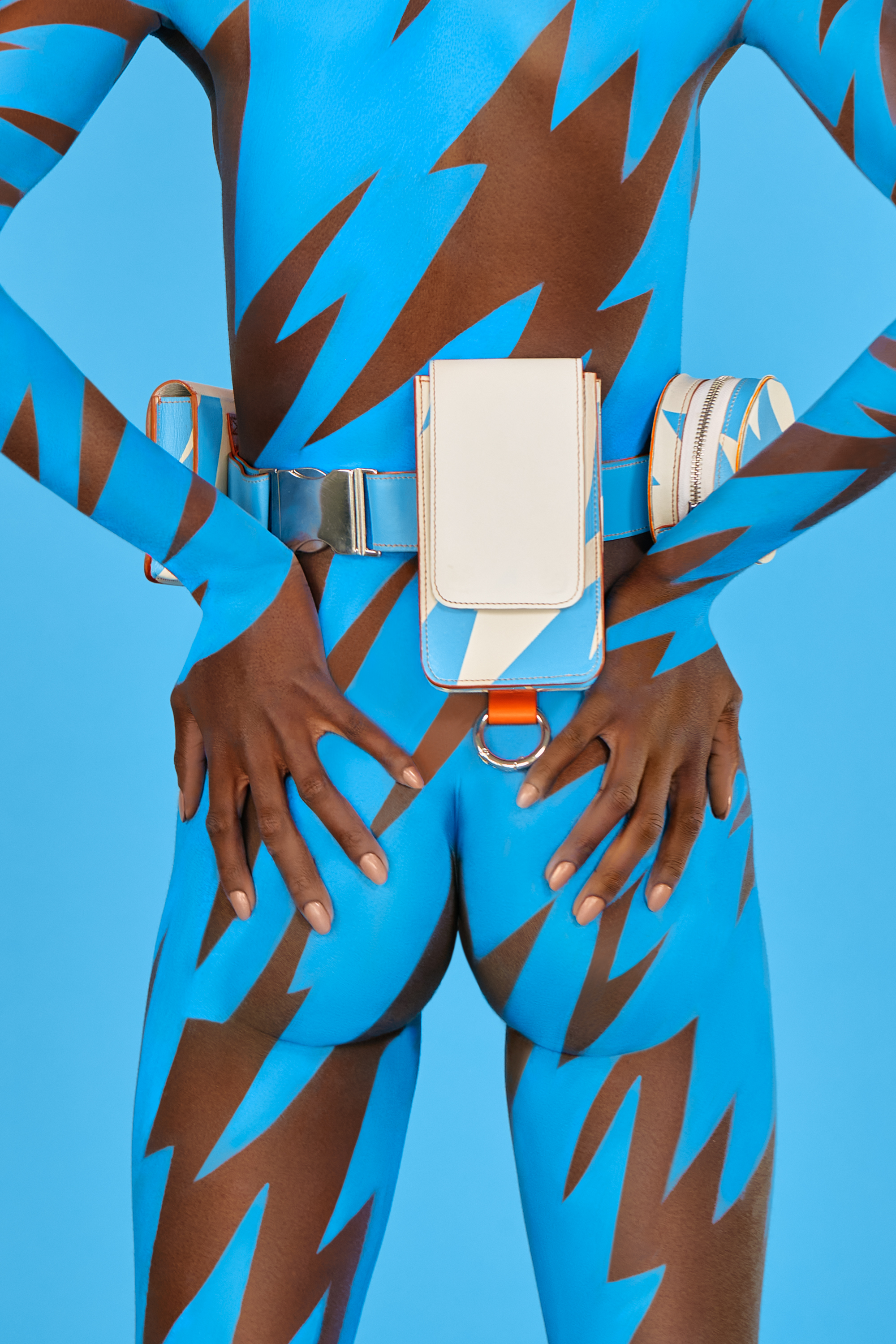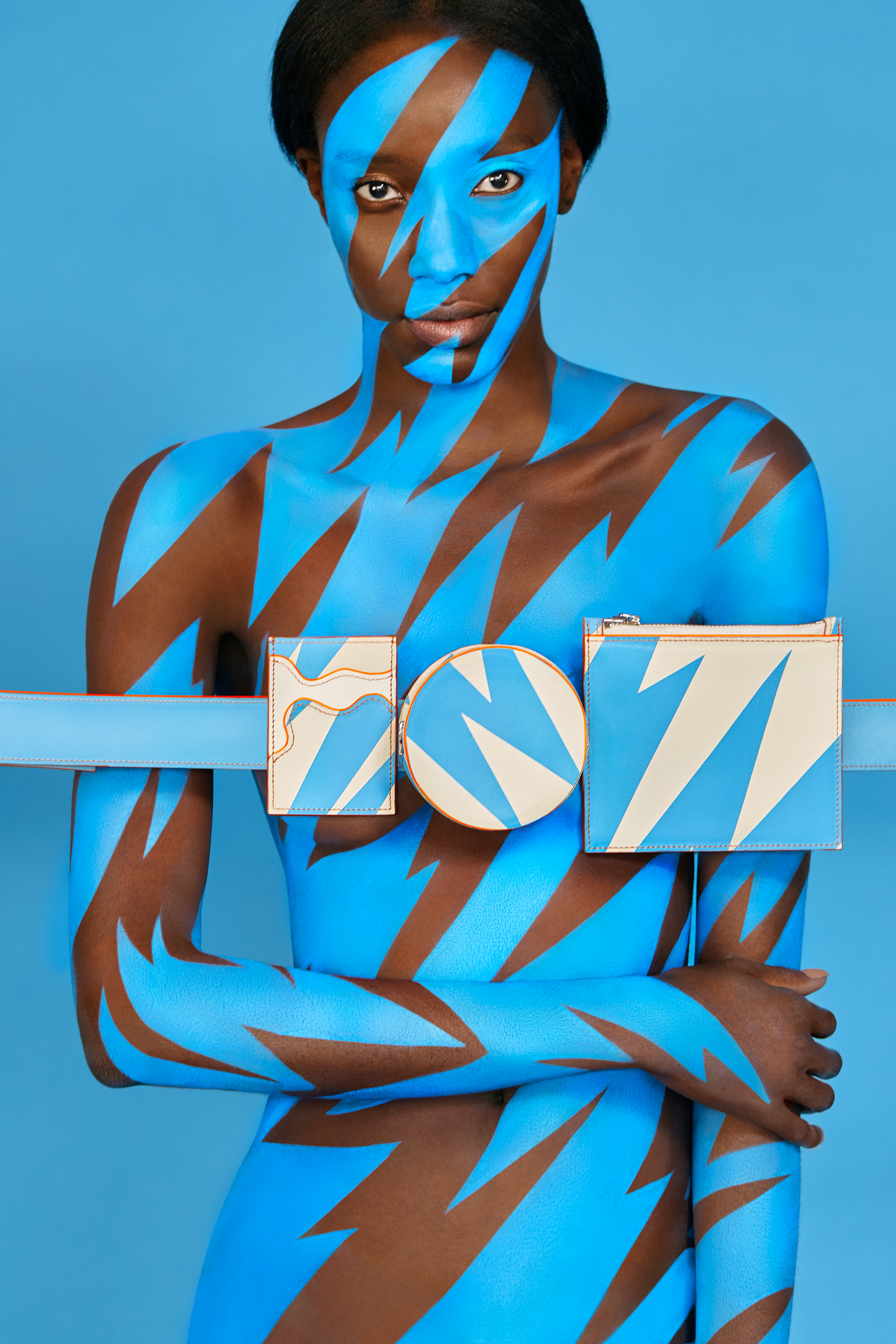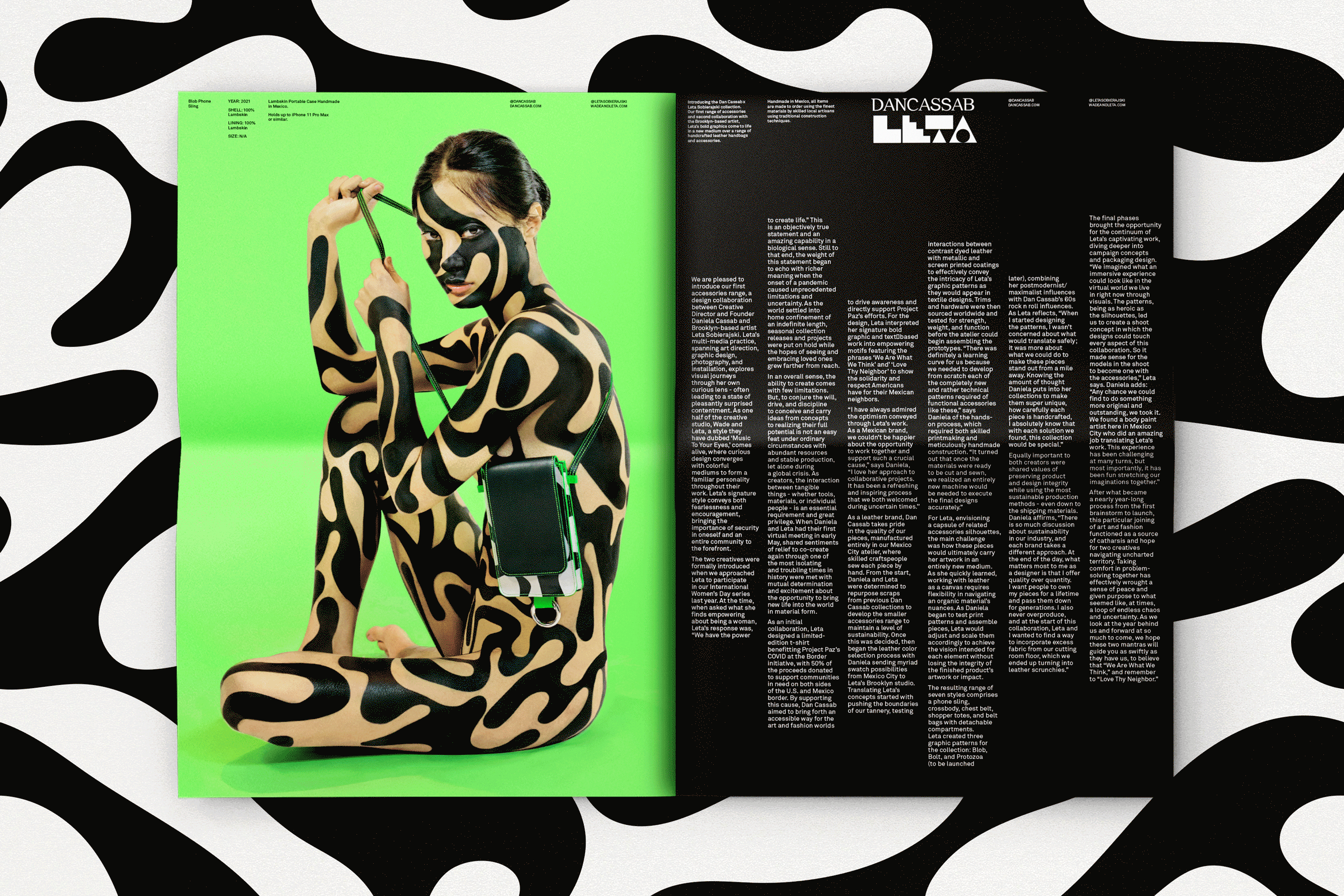 Client
Personal
Category
Design, Fashion, Textile
Year
2021
Design and Creative Direction
Daniela Cassab and Leta Sobierajski
Product Production
Dancassab
Brand Communications Manager
Kristom Parson / Cypress Studio
Dancassab Brand Art Director
Yoshua Gitlin
Photography
Victoria Barmak
Campaign Creative Direction
Daniela Cassab and Leta Sobierajski
Models
Heidy D. Ordoñez and Leslie Cruz
Body Painting
Mónica Godínez
Retouching
Carlos Míderos
A year in the making,
Dancassab
and Leta are proud to debut their first ever leather accessory collection as a pure fusion of art and fashion.
A true cross-country collaboration, Daniela Cassab and Leta have been collaborating since 2020 between Mexico City and New York, and you may have seen the Project Paz shirt that they launched together in 2020 that benefited their COVID at the border initiative.
Directly inspired and interpreted by how Leta preferred to carry her belongings, these pieces can be interchangeable and layered and mixed and matched as much as you please! All of these silhouettes were drawn with flexibility in mind, and of course, they include keyrings and sturdy hardware so we can hang all of our favorite keychains from them too ;) This collection gives the wearer the ability to create an entire look from functional forms that feel versatile and genderless, and ought to be be spotted from a mile away. You can wear one, or two, or as many as you please.
The whole collection is created using material from previous Dancassab collections. As we began to develop our pieces and explore the feasibility, Dancassab translated Leta's concepts through testing interactions between dyed leather and metallic screen printed coatings to translate the intricacy of the graphic patterns that would eventually become our palette for the textiles.
The resulting range of six styles includes a crossbody, phone sling, chest belt, waist belt with detachable compartments, and two tote styles. We created three graphic patterns for the collection: Blob, Bolt, and Protozoa (to be launched later), combining Leta's postmodernist/maximalist influences with Dan Cassab's 60s rock n' roll influences.
We even utilized the leftover printed leathers at the end of the project to make scrunchies in hopes of using every last bit of scrap.
After what became a nearly year-long process from the first brainstorm to launch, this particular joining of art and fashion functioned as a source of catharsis and hope for the two creatives navigating uncharted territory. Taking comfort in problem-solving together effectively wrought a sense of peace and gave purpose to what seemed like, at times, a loop of endless chaos and uncertainty in 2020.
The DanCassab x Leta Sobierajski collection launched in March of 2021 exclusively on
Dancassab.com
. Handmade in Mexico, all items were made to order using the finest materials by skilled local artisans using traditional construction techniques.
Shop now!